Our top Fiction Picks to get excited about New Year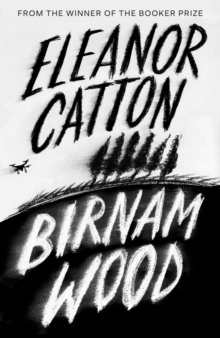 FROM THE WINNER OF THE BOOKER PRIZE
Birnam Wood is on the move…
Five years ago, Mira Bunting founded a guerrilla gardening group: Birnam Wood. An undeclared, unregulated, sometimes-criminal, sometimes-philanthropic gathering of friends, this activist collective plants crops wherever no one will notice, on the sides of roads, in forgotten parks, and neglected backyards. For years, the group has struggled to break even. Then Mira stumbles on an answer, a way to finally set the group up for the long term: a landslide has closed the Korowai Pass, cutting off the town of Thorndike. Natural disaster has created an opportunity, a sizable farm seemingly abandoned.
But Mira is not the only one interested in Thorndike. Robert Lemoine, the enigmatic American billionaire, has snatched it up to build his end-times bunker – or so he tells Mira when he catches her on the property. Intrigued by Mira, Birnam Wood, and their entrepreneurial spirit, he suggests they work this land. But can they trust him? And, as their ideals and ideologies are tested, can they trust each other?A gripping psychological thriller from the Booker Prize-winning author of The Luminaries, Birnam Wood is Shakespearean in its wit, drama and immersion in character. A brilliantly constructed consideration of intentions, actions, and consequences, it is an unflinching examination of the human impulse to ensure our own survival.
Pre-Order: ships on 2nd March 2023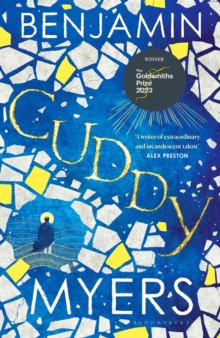 The triumphant new novel from the Walter Scott Prize-winning author of The Gallows Pole and The Offing
Cuddy is a bold and experimental retelling of the story of the hermit St. Cuthbert, unofficial patron saint of the North of England.
Incorporating poetry, prose, play, diary and real historical accounts to create a novel like no other, Cuddystraddles historical eras – from the first Christian-slaying Viking invaders of the holy island of Lindisfarne in the 8th century to a contemporary England defined by class and austerity.
Along the way we meet brewers and masons, archers and academics, monks and labourers, their visionary voices and stories echoing through their ancestors and down the ages.And all the while at the centre sits Durham Cathedral and the lives of those who live and work around this place of pilgrimage – their dreams, desires, connections and communities.